Vote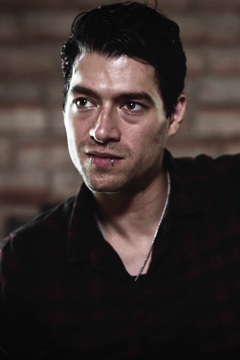 Xander Corvus
Number of Videos:

22

02/24/2017
345859
2
Girls Way profile
Height : 5'11"
weight : 145
Hair Color : Brown
Eye Color : Hazel
zodiac : Scorpio
hobbies : Video Games, D&D, making music.
date of birth : 1988-11-18
Xander Corvus's Biography :
Winner of multiple performance awards, Xander Corvus was born in Cincinnati Ohio on November 18, 1988. He grew up in Columbus, Ohio, and currently resides in Los Angeles, California. His upbringing was somewhat religious. "Mom got Jesusy when I was around 11."
Growing up Christian, Xander remained a virgin until he was "with my date to my mom's wedding, in her old bed." Before that, he had frequent make out sessions with many girls and received many BJs. Corvus has never had sex with a teacher, "Miss Bailey in 5th Jesus fuck she was hot. I wish I could pull that off now."
Corvus' favorite movie genre is horror, "The only ones that actually get me are bodily mutation and alien stuff."
His favorite position when filming on set is side missionary. Corvus is often recognized in public, "It doesn't make me uncomfortable at all. I think the people who recognize me are more uncomfortable. I always make it humorous and it diffuses the awkward bomb." Corvus has been arrested for fighting and a DUI. His top preoccupations when not filming on set are playing video games and making music.