Vote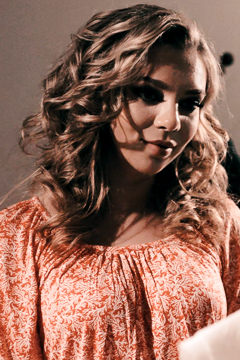 Tiffany Watson
Girls Way profile
Height : 5'7"
weight : 115
Hair Color : Blonde
Eye Color : Blue
zodiac : Libra
hobbies : Traveling, visiting with friends and going to the beach
date of birth : 1995-10-02
twitter : https://twitter.com/tiffanywatsonx
Tiffany Watson's Biography :
Tiffany Watson was born and raised in Boise, Idaho. She grew up in a quiet town and was raised Mormon. She was very promiscuous as a teen. Prior to joining the adult industry, she wanted to be a social worker. When she found an ad on craigslist posted by an agency, she started shooting a week and a half later. Her favorite movie is 50 First Dates because she loves the storyline. She's also a fan of the horror/thriller genre because they freak her out so much. Her three top preoccupations in life when she's not on set are: traveling, visiting with friends and spending time at the beach. When asked how the nature of Pure Taboo will affect society, she says It exhibits a different part of the performer's talent, not just the sexual side. When asked if she's ever been caught doing something taboo, she responded that she got caught fucking in a car by a cop who came up to the car midway through the session.