Vote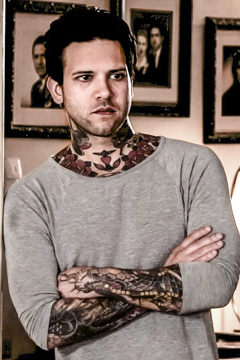 Small Hands
Girls Way profile
Height : 5'9"
weight : 150
Hair Color : Dark brown
zodiac : Cancer
hobbies : Fucking
date of birth : 1666-06-25
twitter : https://twitter.com/thesmallhands
Favorite Body Part : The mind
Small Hands's Biography :
Small Hands was born in San Diego, California and is a Cancer. He describes growing up in the punk scene in Southern California as a pretty awesome time. He came from a religious background but was not promiscuous as a teen. Describing his three wildest non-sexual encounters, he mentions an alleged high-speed chase from police. Amazingly, he made it out alive. Prior to joining the adult industry, he played in bands, thinking he would have a career in music. He once played to 10,000 people in an arena and hearing the applause was amazing. He got his start in the business when he started dating Joanna Angel. One day, Joanna got a call from her editor that a scene that was supposed to go online that day was corrupt. Joanna had no choice but to shoot a new scene from scratch. She informed him that they were going to film a scene that night. Small Hands never anticipated being a porn star; he got propelled into the business from this incident. His favorite movie is "This Is Spinal Tap" as it hits the closest home to his true-life experiences. He is a fan of the horror/thriller genre because he likes "evil dark shit!" When he's not filming on set, he enjoys editing, music and graphic design. He describes shooting a scene for PureTaboo as an amazing experience. Every time he shoots a scene, the sex is intense, the acting is held to a high standard, the storylines are twisted and the characters are flawed. It's a fun day on set creating something dark and sexy! Regarding how he thinks Pure Taboo will affect society, he prefers to leave that for society to decide. When asked if he's ever been caught doing something taboo, he jokingly said that he hasn't been caught yet.