Vote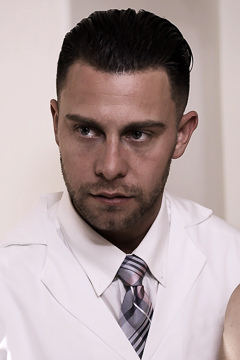 Seth Gamble
Girls Way profile
Height : 5'11"
weight : 170
Eye Color : Blue
zodiac : Aquarius
date of birth : 1988-02-10
twitter : https://twitter.com/SethGamblexxx
Seth Gamble's Biography :
Seth was born in Hollywood FL. There were some ups and downs while he was growing up in a spiritual environment. He tells us he was a promiscuous teen, sharing that his wildest experiences are non-specific public sex encounters. He originally went to college for business but made it into the Adult Industry shortly after. A Clockwork Orange is his favorite movie because the story shows a human being with no emotion or remorse changing into realization of wanting something new and to redeem himself. Seth finds the rush of suspense exhilarating. His favorite horror/thriller movie is The Shining. Seth has some pretty balanced lifestyle habits. He takes care of himself, working out 5 times a week, he fosters a healthy social life with friends and family. He also helps others with their addiction issues. About his experience on set for Pure Taboo he told us: "It was an exhilarating experience Bree Mills and Craven Moorehead gave me a platform to extend my acting abilities with in-depth characters and great stories with a twist of darkness. I really enjoyed the character(s) I've been given to portray for such a great production team" he went on to explain how he thought Pure Taboo will affect our members. "I think it will defy reality and really give them a thrilling taboo experience that had not been really tapped into especially with the sex actually in the movie." Seth didn't give us a straight answer when we asked him if he's been caught doing something Taboo, but told us "maybe" with a grin and a wink.