Vote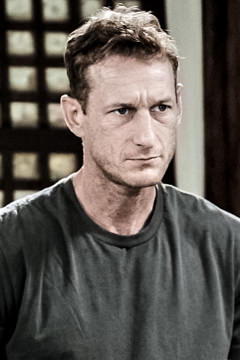 Ryan Mclane
Girls Way profile
Height : 6'1"
weight : 165
Hair Color : Blonde
Eye Color : Blue
zodiac : Libra
date of birth : 1982-09-24
twitter : https://twitter.com/ryanmclane
Ryan Mclane's Biography :
Ryan McLane was born on September 24, 1982 in Indiana. Measuring 6'1 in height, McLane turned down offers to play basketball for Butler University in Indianapolis, Indiana due to the high cost of tuition. He moved to LA after taking a trip there with his family and started playing volleyball instead. In 2009 at age 27, McLane got started in the business. He is best known for his highly defined abdominal muscles.
McLane lost his virginity in a brothel. "I don't recommend it."
Among his wildest sexual encounters, McLane once had to perform in a bukkake when he was brand new to the business, "Fifty of us dudes were just sitting there jerking off in this hot loft in Hollywood taking turns to cum on the female talent's face. You didn't want to be last!"
Recounting his wildest non-sexual encounter, McLane describes having once loved a girl, "Like genuinely would've done anything in the entire world to make her happy. We're talking innocent, real, truly emotional type love. That was a long time ago. But the person I am today looks back on it as the wildest thing of my life. To feel that strongly about someone."
His biggest fear is, "that I will live to be very old."
If trapped on a deserted island, McLane would want a boat, "But honestly, if I had medical supplies, a rotation of beautiful women, and some food, there's nothing else I'd want. This actually sounds ideal!"
McLane's favorite reads include The Fountainhead by Ayn Rand, "I'm an objectivist, and this is my favorite of her works," The Name of The Wind by Patrick Rothfuss, and The Sword of Truth by Terry Goodkind.
His favorite movie is La La Land, "It used to be Jerry Maguire, but after this year there is a new king. I just relate very closely with it. I've lived my whole adult life in LA. The music. The acting. It's just all perfect."
His top three preoccupations in life are talking to family, designing, and working out.
McLane's parents are happily married and are in the know about his porn career, "They support me in whatever I do."
McLane has never been arrested.
As for getting caught doing something taboo, "I tweeted once that I think Vin Scully is overrated. That's pretty taboo in this city."