Vote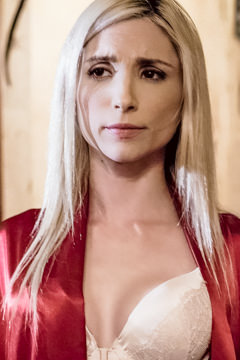 Piper Perri
Girls Way profile
Height : 4'9"
weight : 81
bust : 29B
measurement : 29B-24-34
Hair Color : Blonde
Eye Color : Brown
zodiac : Gemini
date of birth : 1995-06-05
best known for : Being Tiny
twitter : https://twitter.com/PerriPiper
Piper Perri's Biography :
Piper Perri is easily the most petite actress in the adult industry. Her teen allure makes her the perfect cast member to make any man fantasize about her first time. Her first role in Fuck Me First, Daddy put her as a teen predator with a fetish for her Daddy's big black dick against dick owner Tyler Knight. Piper takes great pride in her experience as an actress on Pure Taboo, her experience in the industry ranges from being the cute little teen everyone else casts her for, and the psycho little step-daughter who's been waiting years to have her virginity taken. In her newest scene on Pure Taboo, we'll witness her innocent side as she falls flowerless to a group of men who lured her to her deflowering using her pushover boyfriend Robby Echo. We'll witness her shocked and aroused as she gets her first taste of Taboo.