Vote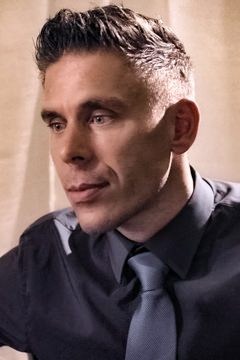 Mick Blue
Girls Way profile
Height : 5'10"
weight : 170
Eye Color : Blue
zodiac : Virgo
date of birth : 1976-09-09
twitter : https://twitter.com/MickBluexxx
Mick Blue's Biography :
Mick Blue, Virgo, born and raised in Graz, Austria in 1976. He had his first sexual experience on a skiing trip. He is from a religious background but his parents are very supportive. He moved to the United States to live in Los Angeles, California. Blue started his career in the Adult Industry in the year 2000. If stranded on a deserted island he would require a lighter, a knife and a big metal cup to survive. He instructed that he's heat the ocean water to collect vaporized drinking water off a big leaf. The knife is pretty useful for everything else. His favorite film is Pulp Fiction, and his favorite food is Weiner Apfelstrudel (Austrian apple strudel). He also enjoys racing cars and Brazilian Jiu-Jitsu. Before his career began he thought about being either an engineer or a pilot. Sometimes recognized in public, he enjoys spending time with his beautiful wife Anikka Albrite. He has neither been arrested nor slept with a teacher. He enjoyed his day on set with Pure Taboo saying "It was a great experience and can't wait to shoot for them again!"