Vote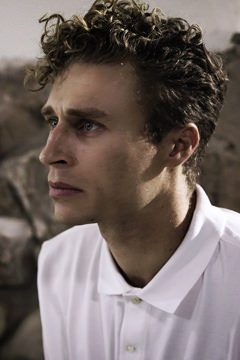 Michael Vegas
Girls Way profile
Height : 5'10"
weight : 155
Eye Color : Blue
zodiac : Gemini
hobbies : Fire Dancing, Juggling
date of birth : 1984-06-04
twitter : https://twitter.com/@itsmichaelvegas
Michael Vegas's Biography :
Michael Vegas, a Gemini, was born and raised in Huntington Beach, California. He grew up and got accustomed to what locals call a "beach life" and did not have a religious upbringing. He lost his virginity when he was 18 with his girlfriend at the time, becoming promiscuous in his later teen years. He describes his three wildest non-sexual encounters as getting into a bar fight in a strip club in Thailand that resulted in fleeing from the police via motorcycle, having ridden on the back of a 14ft wide manta ray and having been in the middle of a dust storm that was filled with pouring rain and locusts. Prior to his career in the adult industry, he wanted to be a stuntman, a firefighter or a nurse. He got started in the business by being a smooth-talker and very convincing. His favorite movie is O'brother Where Art Thou. While he doesn't mind horror/thriller movies he doesn't like sticking to one genre. As long as the movie can hold his attention during its entirety, he's happy. His top three preoccupations off the set are happiness, wisdom, and flow. He believes that the nature of Pure Taboo will affect society negatively stating that the content being shot, while can be true to many real-life scenarios, can be damaging as it seems to glorify the actions being carried out in the films. A depiction of the events being shown in a tragic light is not the issue, in his opinion, as much as is depicting these events while highly sexualizing them. No human should have to endure the manipulation of having their caretaker manipulate, into sexual acts. In his opinion, it seems to be glorifying instances that could leave lifelong emotional trauma. Asked if he's ever been caught doing something taboo, he replied that he believes some people would consider anal as something taboo.