Pornstar Info
Vote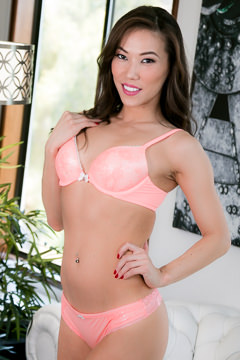 Videos with Kalina Ryu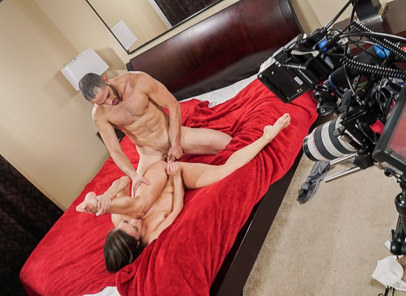 Date added:
08/02/2016
Rating:
Comments:
1
Categories :
Blonde
,
Brunette
,
Big Tits
,
Hardcore
,
Natural Tits
,
Small Tits
,
Rim Job
,
Tattoos
,
Behind the Scenes
,
Interviews
,
Pussy Licking
,
Facial
,
Blowjob
,
Open Mouth Facial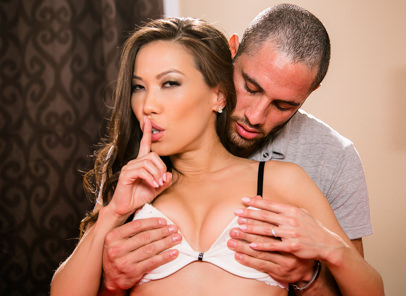 Date added:
07/29/2016
Rating:
Comments:
1
Description :
It's Kalina Ryu's first try as a member of The Wives Escort Club. Having only recently moved to the neighborhood with her workaholic husband, she befriends her gorgeous neighbor Jessa Rhodes. Under Jessa's watchful eye and guidance Kalina decides to accept Jessa's invitation to join the club.

As Jessa leads Kalina's first 'client' Damon Dice to the bedroom, the ground rules are mentioned. No Choking, No Slapping and No saying 'No' are just the basic rules all men need to comply with, in order to fully enjoy the experience. As Damon begins kissing Kalina's neck, tasting her skin, he grabs her breasts sliding his hands down her body to touch her wet pussy. Even though she seems slightly apprehensive about the situation at first, that feeling quickly disappears, as Damon licks and fingers her pussy at the same time. As they lay with each other, Kalina stroking Damon's hard cock, before taking him in her mouth, licking him up and down while he holds her head. Once his cock is nice and wet, he enters her doggy style, she grips the bed while he pounds her from behind. She may not have been very vocal before, but as Damon works his cock in and out of her tight pussy, she cries out with pleasure. As they both finish, Kalina, with Damon's cum running down her face, she can't help but smile, as she wonders who her next 'client' will be....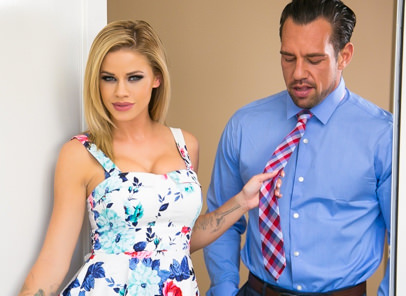 Date added:
07/17/2016
Rating:
Comments:
2
Description :
Kalina Ryu has been cooped up in her new home for the past three days. While her husband is at work, she finds herself totally alone, which isn't what she signed up for! In an attempt to free her mind, she decides to go for a run around the neighborhood. While running she notices Jessa Rhodes, her gorgeous blonde neighbor and decides to introduce herself. Jessa invites her inside to gossip over iced tea and life goals. Just as they begin to talk the doorbell rings. Jessa goes over to answer the door, greeting Johnny Castle. Kalina isn't exactly sure what's going on until she realizes Jessa has taken Johnny upstairs and the sounds of their pleasure moans are heard throughout the house. Kalina waits patiently for them to finish and when they do, Jessa lets Kalina in on a secret. All the women in the neighborhood are in a secret club. Kalina is both stunned and a little turned on at the same time, as Jessa offers her an invite to the next get together.

Pictures with Kalina Ryu

Rating:
Comments:
0
Date added:
07/29/2016

Rating:
Comments:
0
Date added:
07/29/2016

Rating:
Comments:
0
Date added:
07/17/2016