Pornstar Info
Vote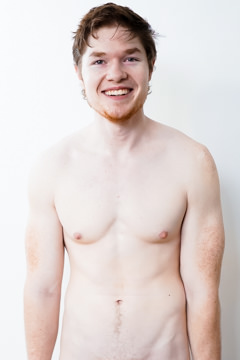 Videos with Jake Jace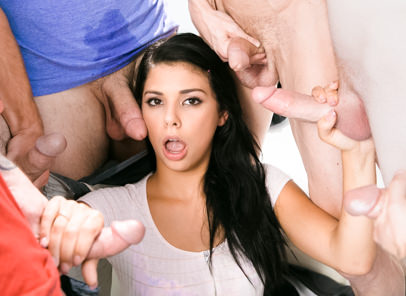 Date added:
01/27/2017
Rating:
Comments:
6
Description :
Teen Gina Valentina has trouble focusing on her school work and brews a cup of coffee to cancel out her sluggishness. But that only fuels her for a couple of hours and she rests under her laptop. Her step brother Robby Echo and his buddy Codey Steele walk by her bedroom and rouse her for the hell of it. A bunch more buddies are coming over to watch the game. Maybe she wants to make herself scarce. Gina has to stay home to finish her work. The boys head downstairs so as not to disturb her. Gina tries to get back to the books and decides a cool shower will help her concentrate. She suds up her perfect teen body, and already feels perked up as she towels off. But when she gets back to her bed she realizes she's still low energy. The shower didn't work and neither did the coffee. She finds a commercial online selling the energy benefits of Limitless Head protein powder. She order 2 bottles. When her package arrives an hour later, promising a limitless appetite for spunk, she mixes up a shake and gulps it down. Something strange comes over Gina, she has so much energy, and she has an intense craving for cock. She walks into the den where Robby Echo and Codey Steele are watching the game. She stuns her step brother Robby when she pounces on his lap and begs him to let her suck his dick. Robbie fully submits when Codey asks for in on the action. Gina Valentina guzzles both their dicks and Robbie quickly gets over judging his little step sister. The threesome welcomes the rest of the gang when they walk in on the scene. Everyone is down to get their dicks sucked. Cyrus King and Small Hands insert their cocks in her mouth lickity split. Jake Jace and Ryan McLane get up from the sofa to complete a circle around her insatiable mouth. The guys strip the teen naked and pump up their erections, which she slurps on good and hard. Gina keeps stroking and sucking while the guys take turns diddling her hairy pussy. They form a line on the sofa and Gina passes her mouth from one to the next, crawling and bobbing for cock. Jake Jace hoists her onto the sofa and flips her upside down so her head hangs off the seat. He kneels on the cushion and pumps his hips fucking her face while enjoying an eyeful of pussy. She sucks off Codey and Cyrus while rubbing her pussy till she cums. She keeps giving them limitless head till they blow their huge loads one at a time in her mouth. She begs the late cummers for more spunk and gets two more cum shots in the face. Too bad studying doesn't cum this easy!
Categories :
Brunette
,
Natural Tits
,
Small Tits
,
Tattoos
,
Petite
,
Family Roleplay
,
Facial
,
Blowjob
,
Deepthroat
,
Cumshot
,
Big Dick
,
Step Brother
,
Handjob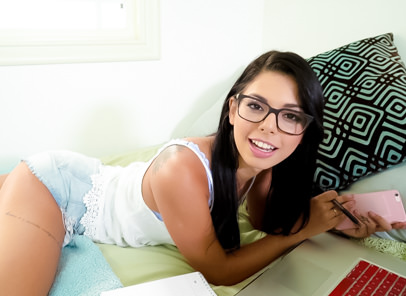 Date added:
01/27/2017
Rating:
Comments:
1

Pictures with Jake Jace
Oops we're sorry but the filter options you selected have no results, please reset your search filters and try again.