Vote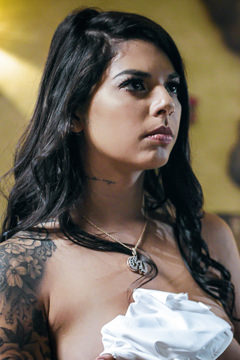 Gina Valentina
Girls Way profile
Height : 5'2"
weight : 115
Eye Color : Brown
zodiac : Aquarius
hobbies : Skateboarding, fishing, gym, making people laugh
date of birth : 1997-02-18
twitter : https://twitter.com/gvalentinaxxx
Gina Valentina's Biography :
Gina Valentina, a Pisces, was born in Rio de Janeiro, Brazil. She describes growing up there like a vacation. Her religious background is Catholic. She lost her virginity with a complete stranger in his trailer home. She was very promiscuous as a teen and preferred older guys. Prior to her career in the adult industry, she wanted to act and do comedy. Her favorite movie is Me, Myself, & Irene. She absolutely loves horror and thriller movies; she feels it puts her on the edge of her seat and brings out her emotions. She enjoyed shooting for PureTaboo as it gave her a chance to test out her acting skills and bring her character to life. She also added that she "loves the darkness" of the content. She feels the content of Pure Taboo will test its viewers, showing them exactly what's taboo without sugar coating it. Asked if she's ever done something taboo she said, "yes, every day of my life, shooting porn."