Vote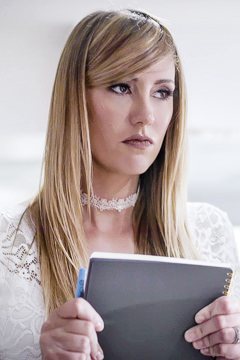 Brett Rossi
Girls Way profile
Height : 5'8"
weight : 115
Hair Color : Blonde
Eye Color : Hazel
zodiac : Gemini
hobbies : Horseback riding, adventure seeking, reading, writing, and being an extroverted introvert.
date of birth : 1989-05-21
twitter : https://twitter.com/ImBrettRossi
Brett Rossi's Biography :
Brett Rossi was born in Southern California, where she spent her days getting into plenty of mischief while growing up. She's always wanted to be sexy, starting her career as a runway model. She then decided to challenge herself even more and soon made it her goal to break into the adult industry. She got her start with a world-famous adult magazine and was a fan favorite on the company's radio show. Once Brett started making adult movies, her first five years were dedicated to girl-on-girl action, though she's recently switched to boy/girl films after returning from a short hiatus. When she's not busy filming, she's otherwise engaged with her love of horses and her family. Brett has a thirst for adventure, which has led her to do many things, including diving into the world of taboo!