Vote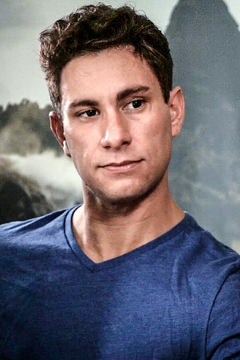 Brad Knight
Girls Way profile
Height : 5'10"
weight : 160
Hair Color : Brown
zodiac : Capricorn
hobbies : Golfing, Bowling, Video Games, Movies & TV Trivia
date of birth : 1988-12-29
best known for : Blowjobs and Fitness
twitter : https://twitter.com/bradknightxxx
Favorite Body Part : Batman
Brad Knight's Biography :
Brad Knight was born in Richmond, Virginia on December 29, 1988. As an adolescent, Knight had no outlet for sex despite being very horny, "Masturbation was my best friend during my teens."
Knight lost his virginity at the age of 19. "I had become friends with a couple and we were chatting online back and forth before we all decided to meet in person. Apparently, that meant fucking the girl and going home. I lost my virginity in their hot tub with a condom on in the water. It was strange night but it ended well."
Knight got his start in the business in 2014 when he answered an online ad in Tampa, Florida. "I didn't really think anything of it at the time. I thought the company wouldn't be legitimate, Tampa wasn't known for mainstream porn at the time. I worked for a company now based in Vegas called Primal Fetish. They specialized in hand jobs, blowjobs and taboo based film. I got through the first hand job successfully and that started my career. Using those connections and seeing various talent every day helped me decide to start working in Miami, and then eventually California."
His three wildest sexual encounters include sex in an airplane with Summer Day and Anya Olsen, sex on a populated nude beach, and a foursome with Brooklyn Chase, Courtney Taylor and Summer Brielle.
Among his wildest non-sexual experiences are bungee jumping in Japan, eating escargot in Paris, and meeting Pope John Paul II at the Vatican.
Knight's biggest fear is failure.
If were trapped on a deserted island with only three items, Knight would bring a lighter with unlimited fluid for protection and shelter against animals and the elements, a to make shelter, and for protection and safety, and a fishing pole, and bait, "or a boat so I can leave."
Knight's favorite books are Zen and the Art of Motorcycle Maintenance by Robert M Pirsig, "I gain new insight about life, love and society each time I read it." Angels and Demons by Dan Brown, "Visiting Italy and Rome is one of my all-time favorite trips and for Dan Brown to describe these monuments in such vivid detail brings me right back." And, Harry Potter and the Half Prince by J. K. Rowling, "This is one of my favorite novels because of how devastatingly dark it is. For a book, it has a lot of death and destruction and of course, Dumbledore."
The Empire Strikes Back and Deadpool are tied for Knight's favorite movie.
When Knight is not on set, he is generally uploading the BTS footage to his OnlyFans @ onlyfans.com/bradknightxxx, editing content for his website and store TheBradKnight.com, or watching sports at the bar.
Knight's parents are divorced. "My mom is very liberal and understanding, she grew up in the Midwest but it didn't change her modern principles. She approves of my doing porn. My father comes from a very religious background and probably would not approve. He doesn't know."
Knight admits that he has been arrested, but never caught doing something taboo.