Pornstar Info
Vote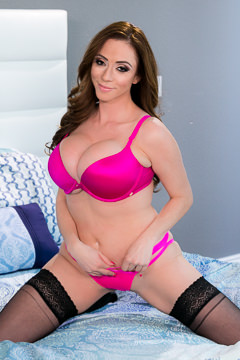 Videos with Ariella Ferrera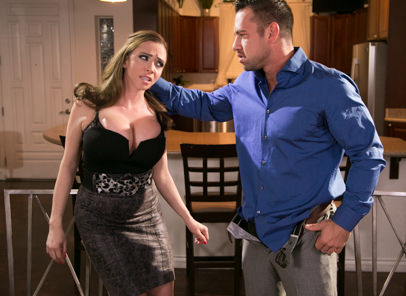 Date added:
04/21/2017
Rating:
Comments:
3
Description :
Brad knight feels weird after fucking his sister in law Ariella Ferrera, especially while his brother Johnny Castle is living under his roof. He wants them out, but Johnny won't accept his offer to pay for an apartment. Johnny says nothing to Brad, but in the kitchen over dinner, he tells Ariella he knows what she did.

He saw her guzzling his cock when he came home from the gym. It looked like she's done it a thousand times before. Johnny is furious, and demands to know how long she's been fucking his brother. He wants a divorce but she's in tears, promising to make it up to him.

He wants to know how she plans on doing that. He loses his temper and decides she can show him by sucking his dick. He grabs her by the hair and makes her his whore, suddenly very horny for his cheating wife.

He pulls her onto the table and makes her deepthroat his cock. She sucks him like her marriage depends on it. Then he puts her onto her back and hikes up her skirt. He fucks her pussy angrily, while she begs him not to leave her. He takes her from behind, reddening her ass with angry slaps. Then he makes her ride his swollen cock.

He asks for details and she wails with remorse. Spreading her legs in submission, she begs him not to make her talk about the affair. He pummels her pussy while she grovels in desperation. She begs for his cum till he loses his load in her mouth! Was that enough to save her marriage? Click to find out!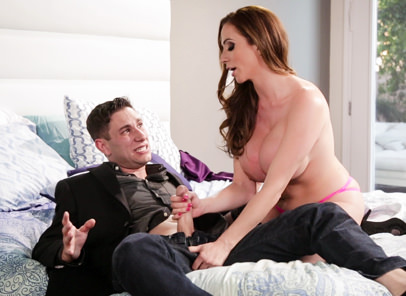 Date added:
03/24/2017
Rating:
Comments:
3
Description :
Brad Knight grew up to be a successful stockbroker raking in the dough, but back in high school he was Johnny's dorky little brother. How times have changed. Now Johnny is jobless and living temporarily with his wife Ariella Ferrera in Brad's luxurious abode.

Ariella was head cheerleader in high school and married Johnny because he was the most popular. But now that Johnny's fallen on hard times, she can't help but see Brad as a knight in shining armour. She doesn't want to be stuck waiting tables at the diner forever.

When Ariella overhears Brad bragging over the phone about his wild sexual escapades she gets excited and decides to make her move. Wearing the sluttiest lingerie in her possession, she comes into his bedroom with a marital problem she needs to confide. She claims Johnny's been refusing to fuck her and she can't go on denying her womanly needs.

Sure, if this were high school, Brad would fuck her in a heartbeat, but his dream girl married his brother, and you know how it goes, bros before hoes. But Ariella exploits Brad's weakness between the knees and plants his hand on her pussy. He tries to pull away but she hangs on tight and humps his fingers. By the time she unzips his pants and pulls out his cock, it's rock hard and standing at attention.

After a few pumps to the back of her throat, he lets her ride his tongue till she cums all over his mouth. He tries to resist fucking her pussy but stealthy Ariella knows how to get what she wants. And Brad fills her hole, in every position, till she jerks his stringy cumload all over her big juicy tits. How did Ariella convince a guy like Brad to betray his own brother? Click to find out!
Categories :
Brunette
,
Big Tits
,
Hardcore
,
Milf
,
69
,
Latina
,
Pussy to mouth
,
Blowjob
,
Deepthroat
,
Titty Fuck
,
Big Dick
,
Ass
,
Lingerie
,
Cum On Tits
,
open mouth facial
,
pussy eating

Pictures with Ariella Ferrera

Rating:
Comments:
1
Date added:
04/21/2017

Rating:
Comments:
0
Date added:
03/24/2017

Rating:
Comments:
0
Date added:
03/24/2017