Vote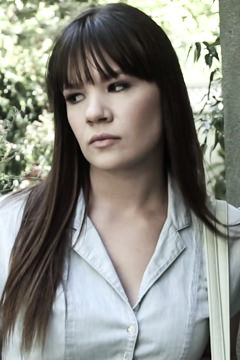 Alison Rey
Girls Way profile
Height : 5'1"
weight : 114
bust : 34B
measurement : 34B-26-36
Hair Color : Dark brown
Eye Color : Brown
zodiac : Scorpio
date of birth : 1995-10-23
twitter : https://twitter.com/AlisonReyxxx
Alison Rey's Biography :
Currently residing in Los Angeles, Alison Rey was born and raised in Sacramento, CA. Rey was brought up Catholic and subscribed to the religion until college. In the early days, Rey loved playing "Truth or Dare" with girls at sleepovers, always hoping someone would dare her to kiss the girl she had a crush on at the time. As an adult, her first lesbian experience was on-camera with Cherie DeVille for her very first porn scene.
Always h­ypersexual, Rey was usually the one talking about sex and getting caught masturbating. For the sake of gaining experience, her earliest sexual relationships were rushed. Her first kiss and the loss of her virginity happened within the same year and a half.
Before getting into the adult industry, Rey was studying psychology, uncertain of where her career was headed. She completed her Bachelor of Science while performing, and plans on pursuing a career in positive sexual health therapy when she leaves the business.
Rey got her start in the business after meeting Summer Carter on a swinger's website and expressing an interest in performing. She showed her photos to a director who helped her get an agent in LA. She shot her first five scenes, loved the experience and kept coming back.
Being around porn performers makes Rey feel "vanilla" by comparison. However, Rey rates her offscreen wildness as high compared with the general population.
When pressed to name the three sexually wildest things she's done in real life, Rey admits to participating in a real, off-camera orgy after a night of partying. She admits to having two guys at the same time multiple times, and having a threesome with her boyfriend and her best friend from high school.
Rey considers herself a homebody rather than a party girl. She likes the idea of going out, but the effort of putting on makeup usually keeps her at home. Lately she has been trying to attend more social gatherings.
Rey describes her Hitachi as a "ginormous self-massager" that lives on her bedside table. If trapped on an Island with only 3 items of her choosing, Rey would want her boyfriend, "Because of his practical training as an Eagle Scout. He could start fires, find food and keep her warm at night."
She'd also pack sunscreen, because she's prone to burning. And a game of Scrabble to ward off boredom.
Her favorite position when filming on set is doggy, "It always hits my g-spot just right 90% of the time, and it's probably the most comfortable position when I'm opening up to the camera. In positions like missionary that get me on my hip, I'm more focused on whether the camera can see the action or not. With doggy, I usually just move my knee forward and enjoy it."
So far Rey hasn't been recognized in public, "The 2-D image seen on-screen isn't a good enough representation of what I look like in real life. Anyone who's ever recognized me probably wasn't 100% sure, and didn't say anything in case they were wrong."
Her three favorite books of all time are 1984, The Curious Incident of the Dog In The Nighttime, and the Pretty Little Liars series, "The books are one thousand times better than the adaptation for TV." Her favorite movie is The Beauty and the Beast. When Rey is not filming, she's usually exercising, keeping up with social media, and playing with her puppy Brie.