Vote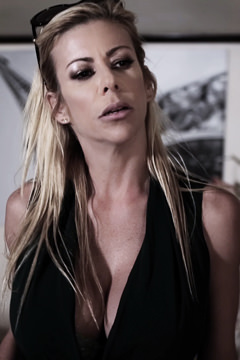 Alexis Fawx
Girls Way profile
Height : 5'4"
weight : 110
bust : 32DDD
Hair Color : Blonde
zodiac : Cancer
date of birth : 1975-06-23
best known for : Smile, dirty talk, squirting,
twitter : https://twitter.com/alexisfawx
Favorite Body Part : lips to start ... every part is a favorite
Alexis Fawx's Biography :
Self-proclaimed nerdy girl Alexis Fawx is a lover of literature, and anything she can explore with all her senses, especially food and women. Among her favorite reads is The Art of Seduction by Robert Greene, and A Clockwork Orange by Anthony Burgess.
Fawx comes from a secular background. Her father is deceased. Her mother knows and approves of her career. Fawx lost her virginity in the back of a station wagon to the son of the religious group leader. "I wanted it." As a teenager, promiscuous Fawx always liked sleeping with older men.
Among her three wildest sexual encounters, Fawx lists her first all-girl orgy, fucking couple, "I love threesomes and I love letting people watch." Her three wildest non-sexual adventures are sky diving and jumping off cliffs in Peru.
If she were trapped on a deserted island, Fawx would take an endless amount of drinking water, a net, and a fire making tool.
Her top three preoccupations when not filming on set are her dog Jojo, writing in her journal and cannabis advocacy.