Pornstar Info
Vote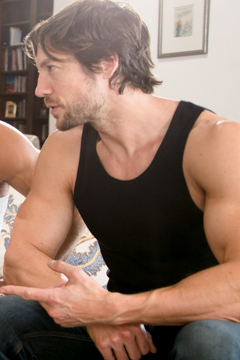 Jean Val Jean
Number of Videos:

5

05/08/2016
5405
3
Videos with Jean Val Jean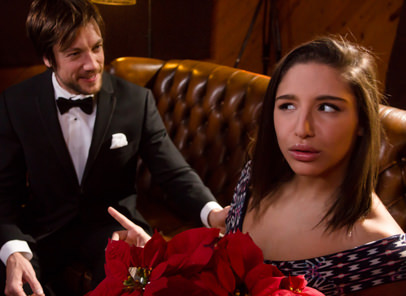 Date added:
05/08/2016
Rating:
Comments:
4
Description :
Prima Donna, Abella Danger rehearses her upcoming sex scene with supporting actress August, The story is a tale involving Abella's long time lover thought to have died in a tragic accident but she hears he's alive and well. Abella leaves the set, barging into her dressing room to focus on her next scene, but is unaware of Jean Val Jean, a production assistant eyeing her with intentions to fuck her holes in any way possible...even if it means pretending to be someone else!

Jean Val Jean walks into her room, holding a bouquet of flowers and introducing himself as Johnny Castle, her supposed co star in their next scene. He proposes they rehearse together. He's being a method actor and convinces her the only way to perfect their performance is to act it out. Abella isn't sure since it means they would fuck each other, but Jean's charming french accent is enough for Abella to fall deep into his sexual trap.

Abella opens her legs for Jean mouth to ravage her shaved pussy and moans with utter excitement as he devours her juices. Jean wants his cock sucked and Abella thinks they've gone far enough, but his massive dick is hard as a rock and is ready for her to deep throat. She gags and loses her breath from an exhausting and impressive blowjob befitting an award but Jean insists they further their method acting and coaxes the naive star to fuck his cock. She pleads Jean to continue fucking her brains out as she orgasms back to back which makes him zealously thrusts his dick hard and deep inside her until his hot thick cream dominates her entire face. Abella is left alone with a face full of cum and is surprised by a knock at her door, causing her to come face to face with the real Johnny Castle!
Categories :
Brunette
,
Hardcore
,
Natural Tits
,
Fingering
,
Pussy Licking
,
Pussy to mouth
,
Blowjob
,
Deepthroat
,
Cumshot
,
Open Mouth Facial
,
Big Dick
,
Ass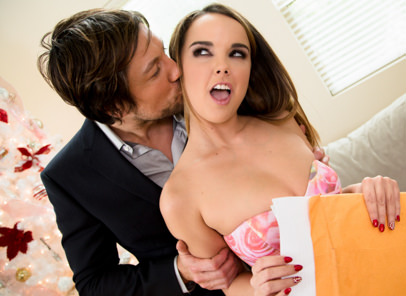 Date added:
05/01/2016
Rating:
Comments:
2
Description :
Real estate agent Dillion Harper is determined to sell a new remodeled luxury home since her last open house didn't go so well. Despite all her efforts in making the house impeccably attractive, everyone coming in to look at it isn't interested, except one charming, smooth talker Jean Val Jean. Dillion gives Jean a tour of the house where he takes great interest in the bedroom, and makes his move to bait Dillion in fucking him for a sale.

Dillion isn't sure how to handle such an inciting offer, whether she fucks a potential buyer and gets the sale or thinks with her heart that her boyfriend wouldn't like the possibility of her cheating on him...But the stakes get higher, as Jean sweetens the pot with a proposition she cannot refuse, Jean will buy it right now but Dillion has to fuck him before he signs over a check. Dillion doesn't think twice and shows him toward the living room where they begin all the necessary paperwork...

Now that the paperwork is signed Dillion has a promise to keep, she gets on her knees and starts sucking his huge cock and slapping his shaft over her naughty face. Dillion gags and drools over Jean's cock and swallows his ball sac as she gasps for air and begs Jean to suck on her boobs and finger fuck her wet, hungry pussy. He spreads her legs open over the couch, eating her wet and tender pussy strenuously as her sweet cum falls all over his mouth. Dillion wets Jean's big cock with her mouth and sits on it, riding him reverse cowgirl, unable to keep her orgasm in any longer. She squirts all over herself then sucks all her juices off his wet cock.
Categories :
Brunette
,
Big Tits
,
Hardcore
,
Natural Tits
,
Squirting
,
Pussy Licking
,
Blowjob
,
Deepthroat
,
Open Mouth Facial
,
Big Dick
,
Handjob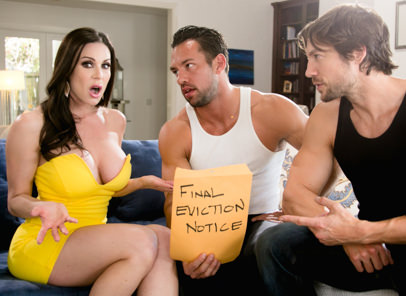 Date added:
04/08/2016
Rating:
Comments:
3
Description :
Kendra Lust goes on an online shopping spree unaware that her debts have become out of control. After attempting to purchase, her card declines and she receives a call from debt collectors demanding repayment. Things for Kendra are about to get even worse. Repo men Johnny Castle and Jean Val Jean knock on Kendra's door advising her that all her stuff is to be repossessed. Kendra pleads with the them that she will do anything to keep her stuff and so they both drop their pants and order her to start sucking their cocks. Kendra goes on all fours as they take turns fucking her pussy and stuffing her mouth with their massive cocks. Kendra moans with sexual pleasure as they destroy her pussy, making her orgasm simultaneously. Kendra opens her slutty mouth as Jean and Johnny bust their hot load, cumming all over her gorgeous face. Will her slutty efforts be enough for her to keep her stuff?

Watch today and find out!
Categories :
Brunette
,
Big Tits
,
Hardcore
,
Threesome
,
Rim Job
,
MILF & Mature
,
Blowjob
,
Deepthroat
,
Cumshot
,
Open Mouth Facial
,
Big Dick

Pictures with Jean Val Jean

Rating:
Comments:
1
Date added:
05/08/2016

Rating:
Comments:
0
Date added:
05/01/2016

Rating:
Comments:
0
Date added:
04/08/2016